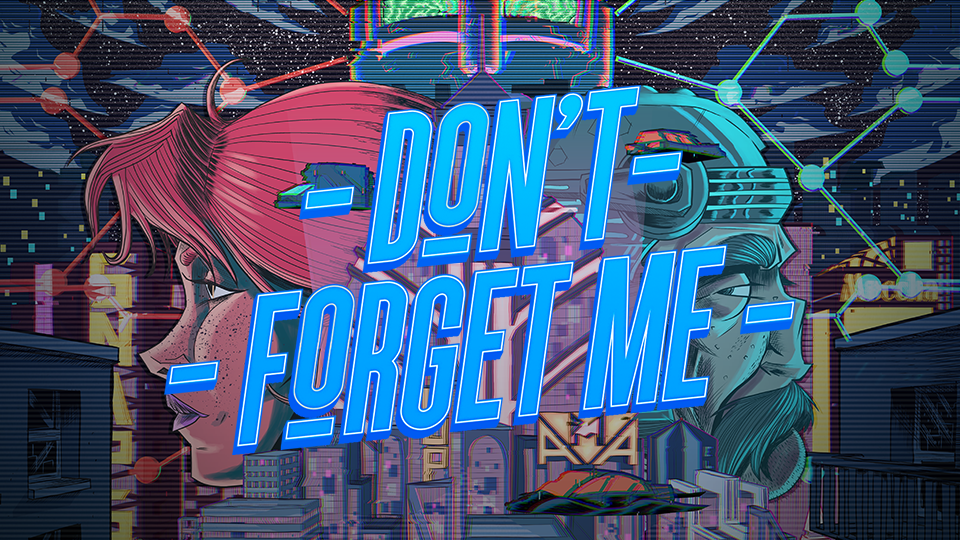 Don't Forget Me (demo)
A downloadable game for Windows, macOS, and Linux
What is more precious than our memories?
You
play Fran, a young woman with amnesia, taken in by Bernard, a
specialist in memory copying. As you decide to assist him in his clinic,
you will find yourself embarked in a rebellion seeking to thwart a
government conspiracy concerning everyone's memories ...
dont_forget_me is a point'n click narrative investigation game where you explore the memory of your clients in order to protect their freedom. In this cyberpunk universe, you will have to, thanks to keywords and your sense of observation, enter into your clients' memory intimacy. Listen to them, advise them, interfere in their memories to know their stories, in order to better understand your own...
In scenery always accompanied by an amazing cocktail of jazz and synthwave, you will meet many characters and their stories.
During your adventure, certain ethical dilemmas will be offered to you, especially during sometimes surprising requests from your clients. Where will you set the limit of what is acceptable?
The characteristics
An original system of text puzzles
Interactive dialogues that influence the history
The ability to explore your patients' memories in an evolutionary way.
Many secrets to be discovered while searching the decorations to learn more about the universe
A dark world that will test your ethics
A striking soundtrack, a mix of black-jazz and synthwave
Twitch integration so your viewers can suggest words
Inspired by Her Story and The Red Strings Club

If you have any feedback, post it in comments or you can contact us on twitter @TheMoonPirates (please, follow, it helps us a lot) !
Download
Install instructions